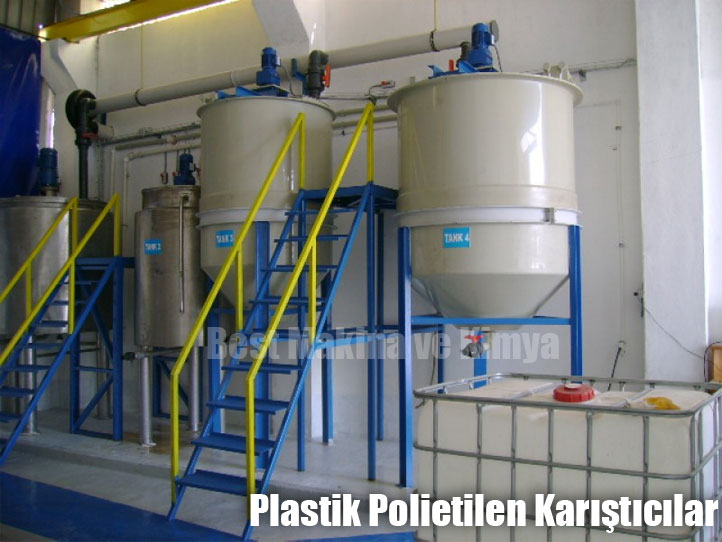 Plastic and Polyethylene Mixers
Our stirred tank used in the chemical industry a lot before is preferred for the production of chemical materials are made of high quality steel. Produced according to the request and designed according to the material to be mixed products of different capacity. Plan and our standardized products are offered for sale with project studies and analyzes necessary .
Realizing appropriate design and manufacturing to international standards.
High quality and long life guarantee
AISI 304, 304L, 316 , 316L, 316Ti stainless steel or ST 37 quality certified quality certified steel
1 – 100 m3 capacity
Anti-settling low speed mixing
Load cell capacity up to 50 m3 with a precision weighing facilities
There radar or ultrasonic level measurement sensors for over 50 m3 capacities.
There are special flame arrester and foam systems for hazardous substances.